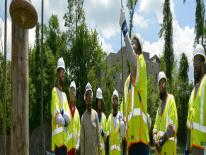 DO NOT EDIT BETWEEN THESE LINES
DO NOT EDIT BETWEEN THESE LINES
Jumpstart Your Energy Career
The Pepco Utility Training Program prepares aspiring DC professionals for fulfilling careers in the energy and utility fields.
Specialized training focuses on safety, math, and mechanical skills, as well as work readiness, electrical theory, line work, physical fitness, and other occupation-specific skills. Participants graduate with industry certifications including OSHA-10, Flagger, and CPR/First Aid in addition to receiving hands-on training experience in the Utility Training Yard.
Participants enrolled in the 14-week program will receive a stipend throughout the program and have the opportunity to receive a job offer within the energy field upon completion.
Watch our video below to hear directly from program participants.
DO NOT EDIT BETWEEN THESE LINES
Program Requirements
Verified District Resident
21 years old+
GED or High School Diploma
Valid D.C. Driver's License
Acceptable Pre-Employment Checks

Criminal Background History
Driving Record History
Drug Screening

Ability to do physical labor and other strenuous physical tasks
Willingness to work in all weather conditions
Ability to complete the course, 7:30 a.m. – 3:30 p.m., Monday through Friday
No prior relevant work experience required

It's probably the best opportunity I've ever been presented—doing something that actually makes a difference is great, especially in the nation's capital. I'm ready to get started!
GREGORY GOINS
DCIA Pepco Utility Training School Graduate
Pepco Utility Training Program Partners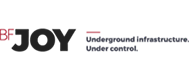 Interested in learning more about the program and the application process?
Join us at an upcoming VIRTUAL information session—held every Tuesday and Thursday at 10:00am.
DO NOT EDIT BETWEEN THESE LINES